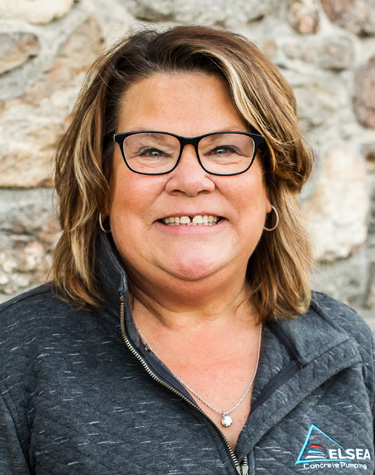 Ellen Smith
Secretary
Ellen was born and raised in Littlestown, Pennsylvania. She graduated from Littlestown High School in 1980 and in April of 1982, she married Keith. When it came time to launch the business, she ended her daycare services and began working as a secretary for the company. In the early years of their organization, Ellen handled the secretarial office duties, appointment scheduling, human resources, and financial aspects of the business.
In 2014, she started a new business venture ELSEA Construction Services, LLC, which provides concrete pumping services to our local area. Her focus now is on the office operations of ELSEA, while still maintaining involvement in the overall decisions of Keith Smith Concrete.
Ellen enjoys being a "Mimi" to her 10 grandchildren and can often be found spending time with them. She also likes to spend time with her friends, shopping, traveling, and going to the beach.