Concrete Craftsmen for the Mid-Atlantic Region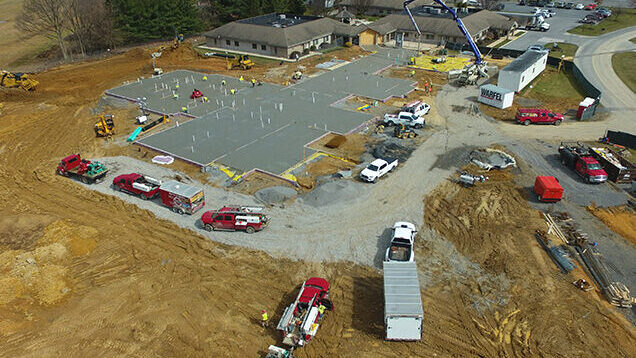 Currently licensed and servicing Central Pennsylvania, Northern Maryland, and West Virginia.
Keith D. Smith Concrete is an industry-leading concrete contractor located in Hanover, Pennsylvania. Our company is fully bonded and insured and has completed a wide range of projects for the commercial, industrial, residential, public works, government, and institutional markets.
Keith D. Smith Concrete was founded in 1994 on the principles of quality workmanship and excellent customer service. We maintain high standards in concrete construction by exceeding our customers' expectations with superior workmanship and excellent service. Our business evolves by consistency in working through our core values that are based on fairness, honesty, and integrity with our customers and employees alike.
Our business has evolved greatly over the years. Keith D. Smith Concrete Contractor Inc. values the opportunity to give back and bring learning and service full circle through a variety of educational opportunities for students, as well as through providing sponsorships, scholarships, and donations that support individuals and groups in our local community.
Follow the link below to see our complete list of services or contact us to learn more.
Contact Us
All Services