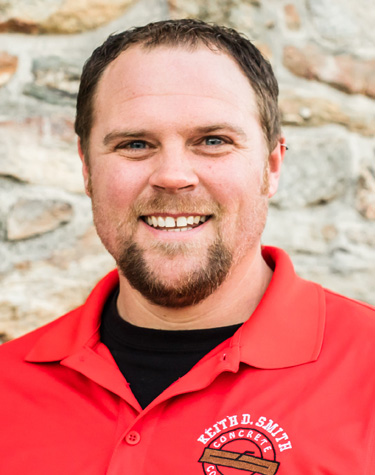 Benjamin Smith
Project Manager
Benjamin is the son of Keith and Ellen Smith. He was born and raised in Hanover, PA where he graduated from South Western High School in 2002. Benjamin started working for his parents during his summers throughout high school and learned as much as he could from his father. After high school, he attended Drexel University and graduated in 2007 with degrees in Civil Engineering and Architectural Engineering.
In 2008, Ben returned to the family business and quickly began integrating himself into the day-to-day operations of the business. Initially, he managed the development of specialty and restorative concrete services. His current focus is on project management, project scheduling, job estimating, company education & trainings. He, along with his mother Ellen, started ELSEA Construction Services, LLC in 2014.
Ben resides in Hanover with his wife, Jessica, and their 5 children. When he is not working or spending time with his family, Ben enjoys hunting, doing projects around the house, and working on his family's farm.