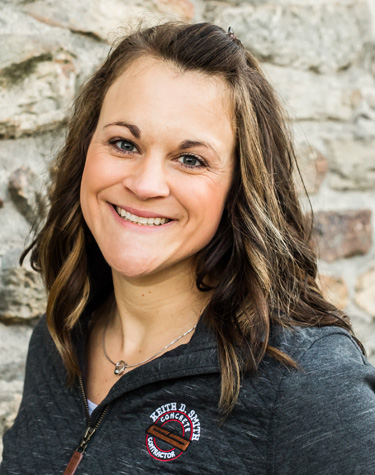 Abigail Cornett
Administrative Assistant
Abigail is the daughter of Keith and Ellen Smith. She was born and raised in Hanover, PA where she graduated from South Western High School in 2005. After high school, she attended Delaware Valley University, where she obtained a bachelor's degree in Large Animal Science and an associate degree in Business Administration. Abigail then went on to get her teaching degree at Penn State University and served as a high school Agricultural Education teacher and FFA Advisor for 9 years at Kennard-Dale High School.
In 2019, with a growing family, Abigail decided to change directions with her career and come to work for her family's business. She provides additional assistance to the office staff and helps wherever needed. She handles the planning of company functions, organizes all charitable activities, publishes our monthly company newsletter, and coordinates stock and inventory.
Abigail currently lives in Glenville with her husband, Stuart, and their 5 children. While much of her time is spent with her family, she also enjoys cooking and baking, crafting, reading, and spending time with friends. She also loves to garden and reap the benefits of canning her home-grown food for year-round use.